Welcome to the Colorado Chapter of the Friends of Mineralogy
January 11, 2018 meeting: For the presentation abstract please go to the EVENTS page.
NEW MEETING PLACE
The Lakeview Event Center, 7864 West Jewell, Lakewood is located right in the heart of Lakewood at Jewell Ave & Wadsworth Blvd, across from Wendy's, just minutes away from Denver Downtown. There is ample space for parking.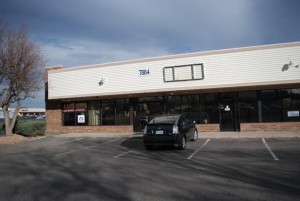 Maps to this new meeting place can be downloaded Location of Lakeview Event Center
The meetings for 2018 are:
January 11, 2018: Thursday. 7:30 PM Speaker Gloria Staebler on "Beyond the Four Cs, A Diamond Alphabet."
March 8, 2018: Thursday, 7:30 PM Speaker Brent Lockhart on "Mineral Species and Occurrences of the Swiss Alpine Clefts"
May 10, 2018: Thursday 7:30 PM Speaker Markus Raschke on "Five Days on Xuebaoding Mountain, Sichuan Province, China: minerals and geology."
September 19, 2018, Wednesday after the Denver Gem and Mineral Show
November 14, 2018, Wednesday after the New Mexico Mineral Symposium
We are the Colorado Chapter of the Friends of Mineralogy: dedicated to the advancement of serious interest in minerals and related activities. We are collectors, professionals, and curators who share a love of mineral specimens and the desire to promote understanding and appreciation of mineralogy. The National society was founded in 1970 in Tucson, AZ. The Colorado Chapter was founded in Denver in 1978.
We participate in and are members of the greater community of Colorado mineral clubs, museum support groups, mining historical societies and the Greater Denver area, Gem and Mineral Council which is responsible for staging the annual Denver Gem and Mineral Show.™
Members include collectors, museum curators, mineralogists, and earth science educators. The organization is affiliated with Mindat.org, the Mineralogical Society of America (MSA), the American Geoscience Institute (AGI), and the Mineralogical Association of Canada (MAC).
Our Vision:
FMCC's vision is to promote, support, protect, and expand the collecting of mineral specimens, while furthering the recognition of the scientific, historical, economic, and aesthetic value of minerals, mineral collecting and mineral collectors.
The local chapter works to fulfill this mission by participating in and sponsoring Colorado-themed and based symposiums, the joint organization of numerous clubs that organizes and executes the annual Denver Gem and Mineral Show™, legal collecting trips or tours to quarries, mines and rock dumps in Colorado where access is difficult to obtain, publications on Colorado localities and minerals, supporting Colorado museums and their objectives, maintaining access to collecting sites and sites of special mineralogical significance and providing a forum for individuals both experienced and developing to share their enthusiasm on mineralogical matters via presentations and displays.
The national FM has made its voice heard whenever proposals are made to close mineral museums or collecting sites. The National FM co-sponsors symposiums held annually at the Tucson Gem & Mineral Show, and contributes support and speakers to other mineral symposiums. FM presents annual awards for best article published in each of the following publications: The Mineralogical Record, Rocks & Minerals, Mineral News, and Mineral Monographs. It also gives awards to the best institutional and individual educational exhibit cases displayed at the Denver and Tucson gem and mineral shows.